Price: 42,805 - 25,683
Chill Anywhere, Anytime: Keep Cool on the Move!
Our 21QT car refrigerator provides ample storage space for all your needs. With upgraded compressor technology, it ensures rapid refrigeration in just 1 hour. And maintain the integrity of the body within a temperature range of -4°F to 158°F.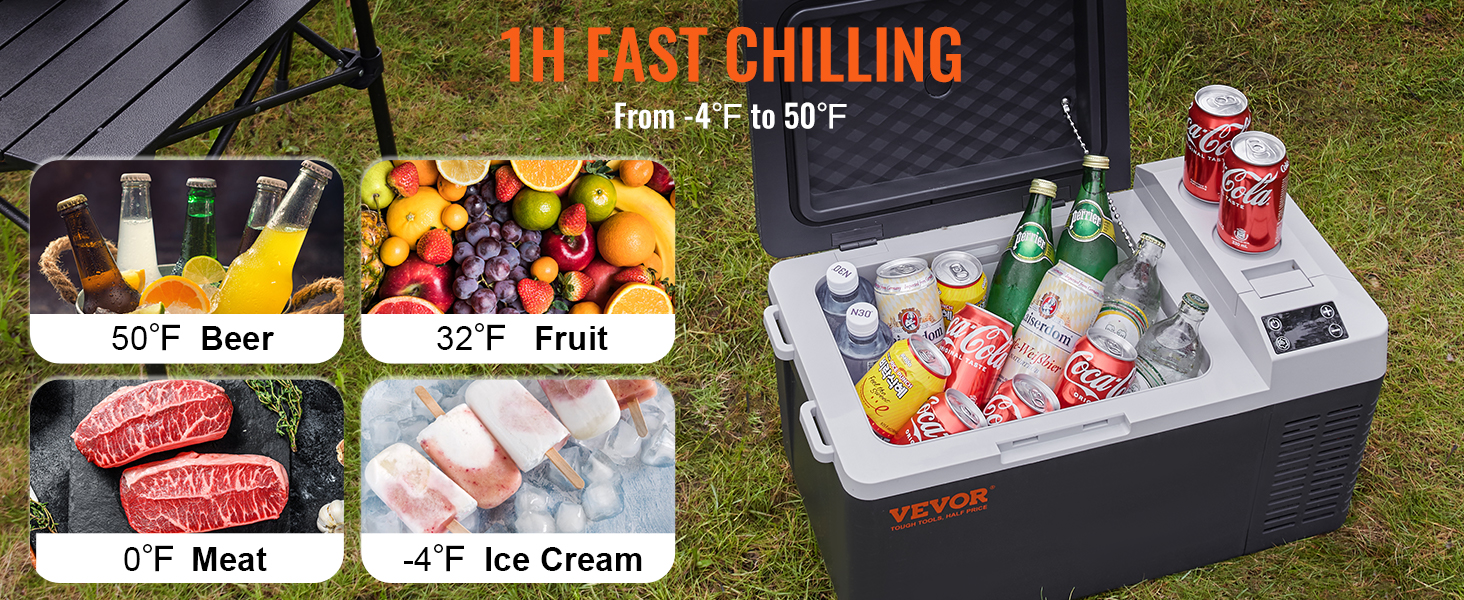 Adjust the temperature between -4°F to 50°F. The refrigerator features one area, providing the perfect solution to chill your beer, beverages, fruits, ice cream, meats, and more.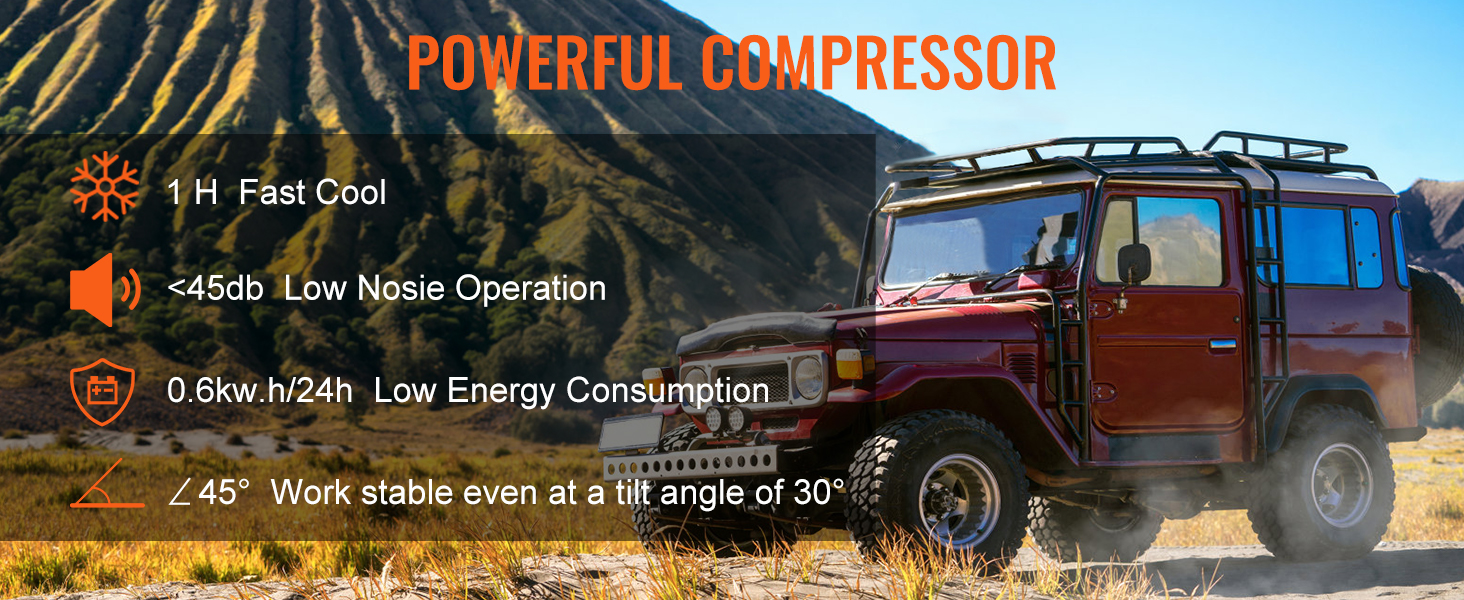 Operating at less than 45db, our car refrigerator won't disturb your peace. With a power consumption of only 0.6kw.h per 24 hours, it ensures efficient performance and can maintain optimal operation even at inclinations of up to 30 degrees.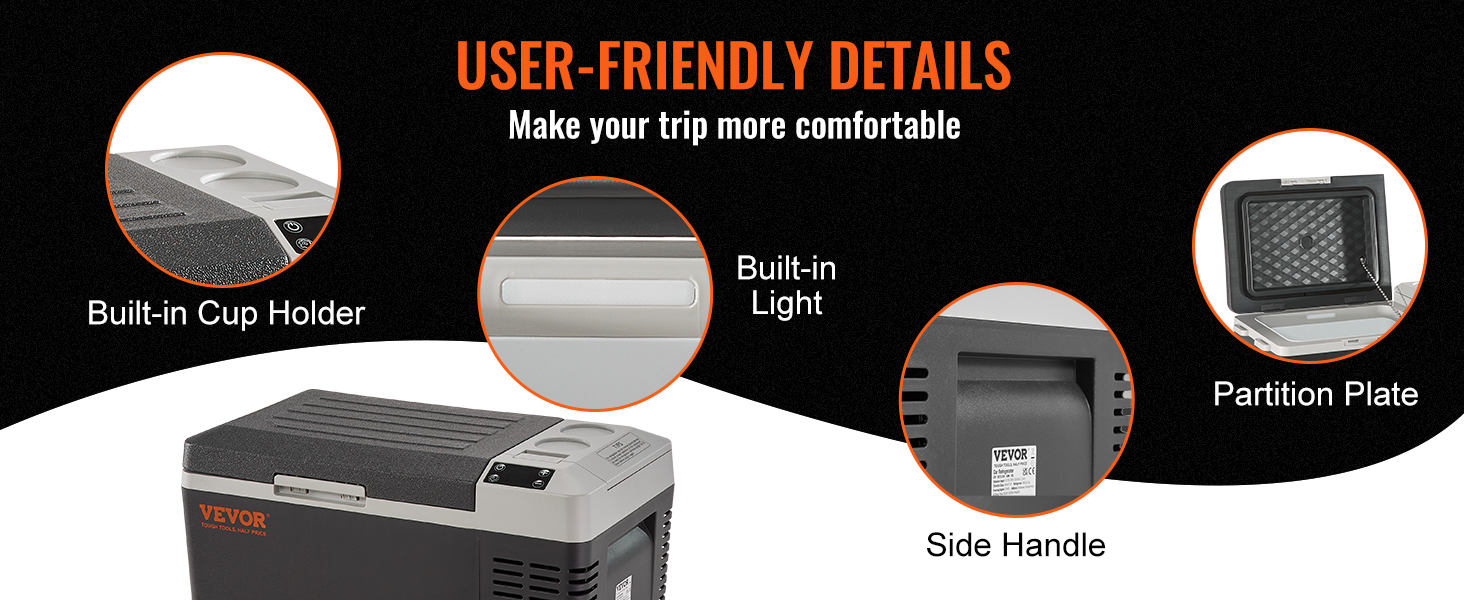 The built-in cup holder keeps your drinks secure and prevents spills. The side handles make transportation easy. It is also thoughtfully designed with a built-in lamp, which can be turned on when the refrigerator is opened.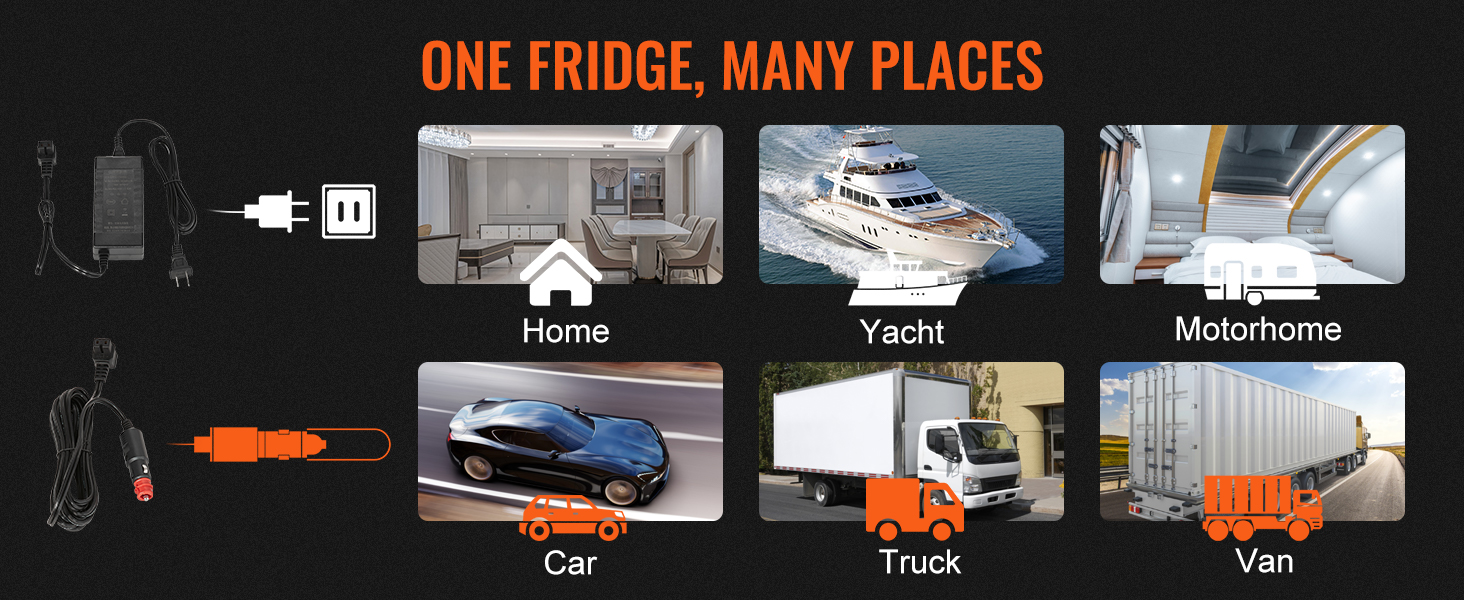 Our car refrigerator comes equipped with a 138-inch/3.5m car cigarette lighter wire and a household conversion plug, enabling seamless usage at home, yachts, RVs, cars, trucks, vans, and more. Experience convenience and versatility wherever you go!